PLANNING YPÊ'S SUSTAINABILITY STRATEGIES
Throughout 2017, Akatu provided sustainability consultancy services to Ypê, one of Brazil's largest cleaning products companies. The aims were to: establish processes, goals and indicators to guide the company's sustainability actions; define brand positioning; determine next steps for the development of products with sustainability attributes based on the results of a risk and opportunity assessment; design a brand marketing and communications plan.
TIM SUSTAINABILITY CALCULATOR
TIM, one of Brazil's largest telecommunications communications companies, performs annual greenhouse gas emissions inventories. In 2017, the company managed to neutralize its direct emissions. To help people better understand the amount of emissions involved, Akatu helped the company develop an emissions calculator to translate the impact of the action into straightforward messages used to create internal and external communications pieces.
COMMUNICATIONS WORKSHOPS WITH FABER-CASTELL AND UNILEVER
In 2016, Akatu held communications for sustainability workshops at Unilever and Faber-Castell. The aim of the workshops was to identify opportunities for incorporating the themes of conscious consumption and sustainability into the companies' communications and marketing actions. Tailored to each company's business, the workshops involved the analysis of products, services and campaigns together with marketing agencies and the companies' communications departments.
CONSCIOUS CONSUMPTION CONTENT FOR PONTOFRIO
In 2015, the retail company Pontofrio launched a hot site called Ponto Verde (literally, Green Point) to encourage conscious consumption by offering a selection of low-impact products. Akatu was partner in the initiative, helping the company create exclusive content for the site explaining the importance of conscious consumption to customers and encouraging them to reflect upon the impact of their choices before, during and after purchasing.
CONSCIOUS CONSUMPTION TRAINING – GRUPO PÃO DE AÇÚCAR
In 2014, we helped the human resources team of the Grupo Pão de Açúcar – one of Brazil's largest retail companies – define the concepts of conscious consumption and sustainability to be used in staff training courses. The aim was to develop effective contents for use in different tools, media and training courses.
WASTE DISPOSAL – CARREFOUR, TETRA PAK AND COCA-COLA
For a period of three months in 2010, customers who brought back empty Del Valle juice cartons got R$0.30 back on the purchase of a new carton in 10 Carrefour stores in São Paulo. The action, one of the products of our consultancy work for Carrefour, Tetra Pak (carton manufacturer) and Cola-Cola (juice manufacturer), was aimed at stimulating conscious consumption practices like proper waste disposal and recycling. The collected packaging was donated to recycling cooperatives.
CONSCIOUS CONSUMPTION ON CARREFOUR's PACKAGING
In 2010, Akatu worked in partnership with Carrefour to develop contents on conscious consumption for the packaging of products with sustainability attributes. As well as the usual mandatory information, the packaging was adorned with Akatu Tips to encourage customers to makes sustainable choices when buying, using and disposing of products.
The project was developed respecting our reality and mobilizing staff, customers and suppliers to adopt new consumption habits. Akatu demonstrated capacity to adapt, cooperate and create transformative solutions through a pragmatic and creative approach.
Renata Moura, Director of Carrefour Brasil (2010)
GUIDANCE ON COMMUNICATING PRODUCT SUSTAINABILITY
In partnership with the United Nations Environment Programme (UNEP), Akatu provided guidance to eight Brazilian companies on the utilization of the
Guidelines for Providing Product Sustainability Information
to help consumers make more sustainable choices. The guidelines were developed by the project
"Advance SCP"
under the One Planet Network's 10YFP Consumer Information Programme for Sustainable Consumption and Production (CI-SCP) and Akatu supported their dissemination in Brazil.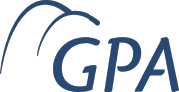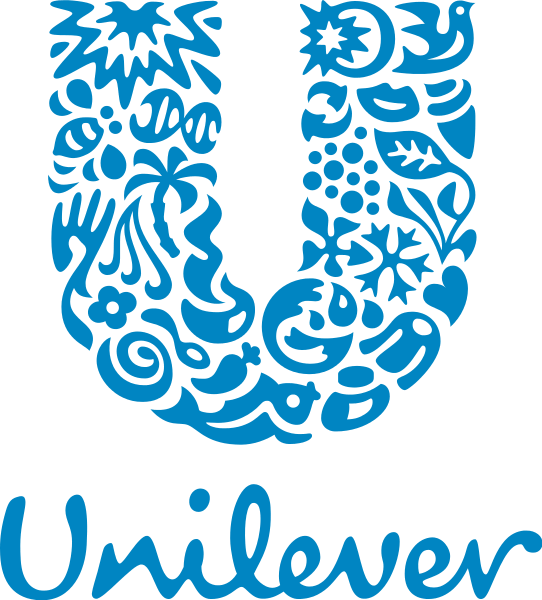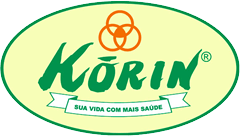 Awareness-raising campaigns
Launched during the autumn/winter edition of the 2004 São Paulo Fashion Week, the "Take Care Movement" was a call for action. Created by the advertising agency Leo Burnett, the pieces show that every act of consumption is an act of citizenship and solidarity, and that power of choice can be used to build a better world. The pieces were shown on TV networks (Rede Globo, SBT, Record and Band), TV channels (Canal Futura and MTV), trains belonging to the São Paulo Metropolitan Train Company (CPTM), outdoor displays, electronic postings, phone cards, and in Cinemark cinemas and bus stations. One of the pieces, "Favela", received a Golden Lion at the 2004 Cannes Lions International Festival of Creativity in the category Press & Outdoors and a special prize awarded by the UN at the 2006 New York Festivals Advertising Awards. The "Take Care Movement" was present once again at the spring/summer edition of the 2004/2005 São Paulo Fashion Week, this time selling bags with the Movement's logo.
Videos aired in
30
Cinemark movie theaters
Pieces shown on 75 outdoor billboards in São Paulo
Messages printed on 500,000 phone cards
180,000 million people impacted
Equivalent of R$7.1 million in pro-bono media advertising
The water crisis that plagued São Paulo in 2014 was the focus of a publicity campaign created in partnership with the advertising agency Taterka. The #WaterAsksForWater movement mobilized society to adopt conscious water consumption habits to conserve this precious resource. The campaign consisted of a specially developed website, pieces designed for TV, radio, the cinema, social media and print and digital news media, and actions at the Social Service for Commerce (SESC), Carrefour headquarters and offices of the law company Pinheiro Neto Advogados.
In 2004, Akatu launched the "I'm More Us" program, aimed at raising public awareness of the importance of adopting conscious consumption habits in our day-to-day lives. In the same year, we launched the
"I'm More Us"
guide outlining 14 practical actions to minimize the negative impacts of water and energy consumption and waste. The program, which ended in 2008, also included workshops for staff in a number of companies, the distribution of guides to schools and the development of educational activities for teachers, students and the school community.
In 2015, Akatu partnered with Instamission to launch the mission "Photograph Choices that Improve the World". Instagram users responded by sending 1,221 photos in a week. Akatu chose 10 photos to be published on its Instagram profile on March 15 to celebrate World Consumer Rights Day.
1,221
photos sent by Instagram users
27,000 people impacted
In 2007, Akatu ran a light-hearted social media campaign talking about the myths and truths surrounding eggs. With the support of Grupo Pão de Açúcar, the "Curious Egg" campaign answered 12 questions about eggs and gave tips on making conscious purchases and healthy eating.
On 15 October 2019, Conscious Consumption Day, Akatu launched the campaign
#NovoPF
("#NewPF"). Created in partnership with the advertising agency Wunderman Thompson, the campaign – whose ambassador was the chef Rodrigo Oliveira (owner of the Mocotó restaurant) – stimulated reflection on food waste from an innovative angle: taking a look at one of the symbols of Brazil, the
Prato Feito
(literally, premade dish). The campaign's site provides data on food waste and a new proposal for the
Prato Feito
in small, medium and large sizes with balanced food portions to prevent waste. The pieces were aired by the television networks Rede Globo and TV Record, rádio Record, on digital displays in elevators and shops (through a partnership with Elemidia), and Akatu's social media channels.
Find out more about the #NovoPF campaign (in Portuguese)
.
3 million
people impacted on campaign launch day
30,000 visits to the campaign site in one year
Equivalent of R$3 million in pro-bono media advertising
CULTURAL COMPETITION BAG OF IDEAS
The Ministry of the Environment created Conscious Consumption Day in 2009, which is observed annually on 15 October. To celebrate the date and broaden understanding of conscious consumption concepts and practices, Akatu launched the "Cultural Competition Bag of Ideas", inviting people to record short videos answering the following question: "What can you do to recycle, reuse, refuse or reduce the use of plastic bags?" The three winning videos were aired on the educational television channel Canal Futura.
Mobilization Interventions
Akatu launched the "More is Less" campaign to celebrate World Car-Free Day on September 22, 2009. Inverting the maxim "less is more", the campaign highlights that one of the consequences of consumption without awareness is reduced availability of natural resources. Created by the advertising agency Lew'Lara\TBWA, the campaign consisted of an interactive event to mobilize consumers. On World Car-Free Day, Akatu mounted a giant inflatable car connected to a deflated rainbow in one of São Paulo's most popular parks, Parque do Ibirapuera. The inflatable conveyed the message that increasing the use of cars means less clean air for all. The campaign also had a hot site and pieces were aired through 20 TV channels, 40 print media outlets and 100 sites.
ONE HOUSE, A THOUSAND WAYS OF LOOKING
The lifestyles of Brazilian families from the 1950s to 1990s reproduced in one house through the lens of consumption and sustainability. The theme of the exhibition mounted by Kraft Foods in partnership Akatu and Evoluir was Education and Sustainability. Divided into different environments, the 100-square-meter house illustrated themes such as reusing food waste, waste disposal and electricity and water efficiency. The exhibition was mounted in Ibirapuera Park and the Eldorado shopping in São Paulo, and other locations in Bauru, Piracicaba, Curitiba, Rio de Janeiro, Recife and Vitória de Santo Antão. As part of the project, Akatu also trained 500 educators from São Paulo on how introduce the theme of sustainability into the classroom.
CAR-MAN ON THE AVENIDA PAULISTA
On September 22, 2011 – World Car-Free Day – Akatu let loose a car-man on Avenida Paulista, one of São Paulo's main shopping streets, blocking bus stops, pavements and pedestrian crossings. Dressed up as a full-size car, the aim of the activity was to make people realize just how much space a car takes up to transport one person. Using the slogan "if one car bothers so many people, imagine 7 million!" (referring to the number of cars in São Paulo), the activity helped raise awareness of the fact that urban mobility is one of the aspects of conscious consumption.
Between 16 and 22 September 2012, Akatu participated in activities to celebrate Mobility Week in São Paulo. In the activity "Living Parking Space", parking spaces were turned into "a living room in the sticks" with chats and games. Activities included the "Chain of Ideas", which encouraged people to think about lifestyles by answering the following question: "Describe the São Paulo of your dreams?". For the activity "Bringing the Beach to Avenida Paulista", we set up marquees in Cyclists' Square on World Car-Free Day. Beach chairs, sarongs, swimming rings and beach umbrellas were made available to passers-by while they played Akatu's conscious consumption and sustainable lifestyles game.